Tuesday 1st December saw Hozier take part in a a star-studded event at Carnegie Hall, New York City which brought together some of the biggest names in music to recognise World AIDS Day and the work done by the One and (RED) charities.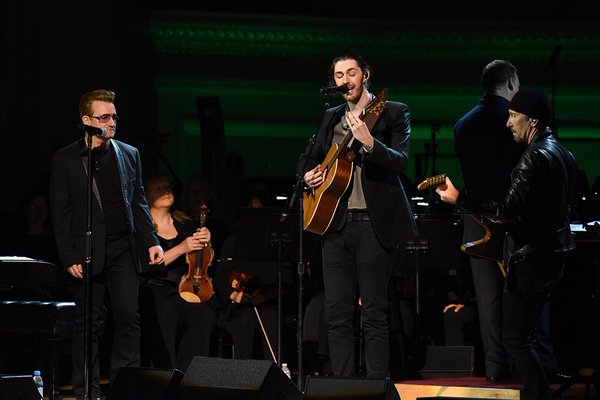 The event was hosted by The Daily Show's Trevor Noah under the watchful eye of Bono and The Edge of U2.
Speaking of his participation in the show Hozier said, "I suppose that when you look at the figures of the progress that has been made with extreme poverty over the years, extreme poverty on a global scale was halved in the last 20 years, and you wouldn't think progress like that would be possible so it's amazing to think what can be done in the next 20. It's great to keep people aware of it. I'm just honored to be asked to be here,".
During the course of the evening Hozier took to the stage and performed a stripped back version of Take Me To Church before stepping into the shoes of the late BB King to perform with Bono and The Edge on When Love Comes To Town.