Hozier has announced three very special live rehearsal shows in The Academy, Dublin on the 3rd, 5th and 7th September.   All proceeds from these live rehearsal shows will go to Safe Ireland, One in Four Ireland and the Peter McVerry Trust.
Tickets limited to two per person will be on sale from Hozier.com on Friday 17th August at 9am.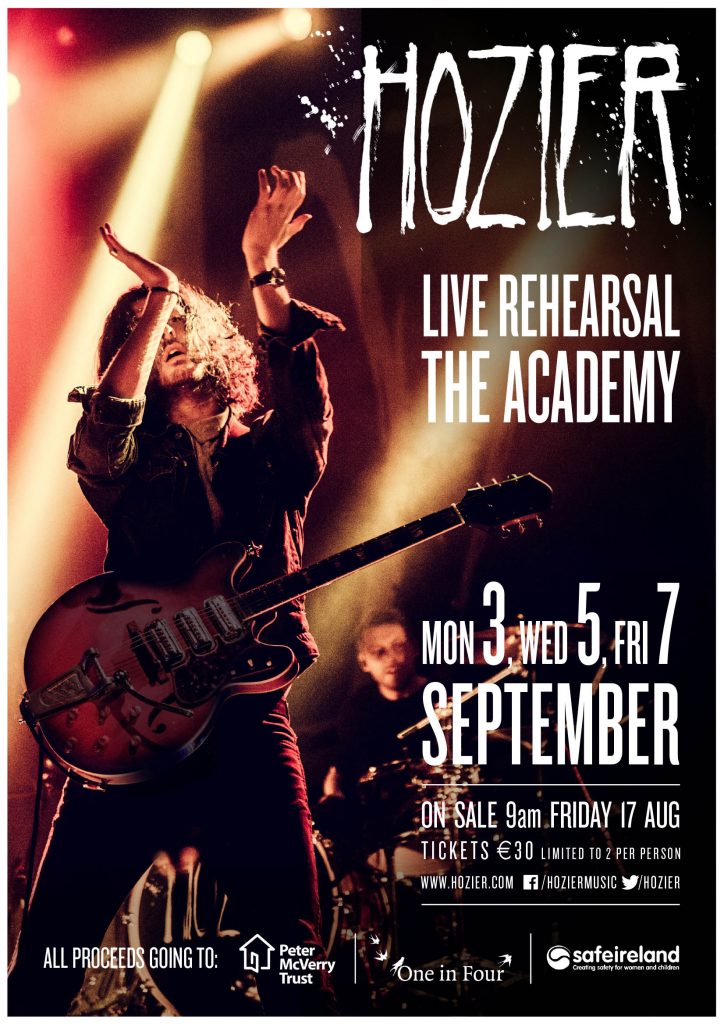 Hozier has also announced he will play a special show at London Koko on Tuesday 11 th September.  All proceeds from the intimate show will go to War Child UK.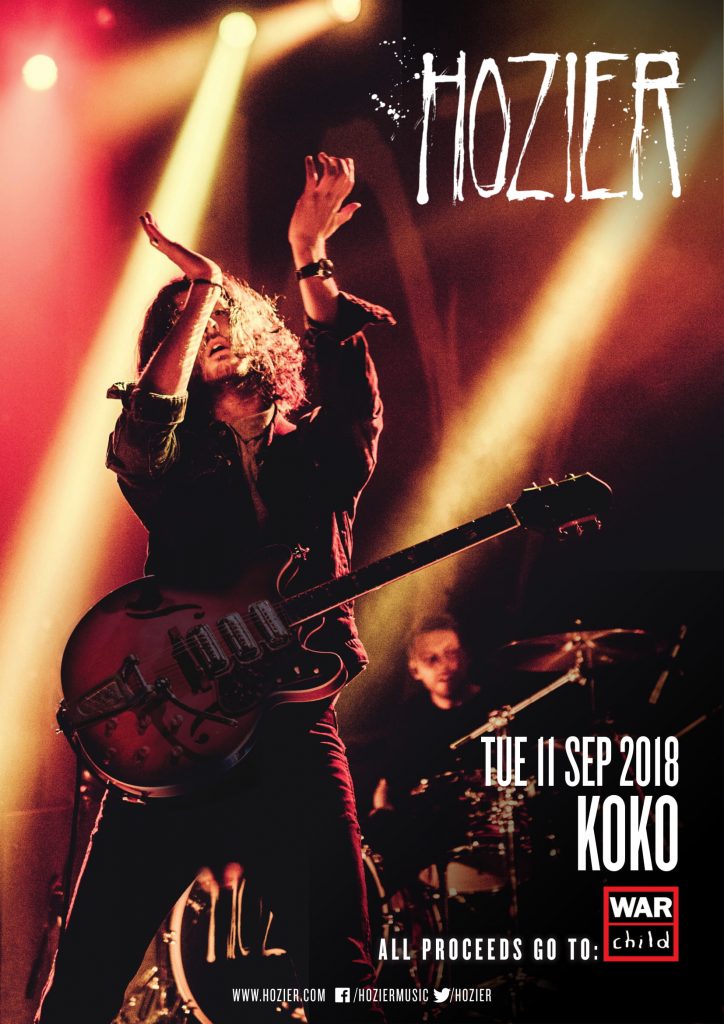 Access to tickets for the London show will be allotted through a ballot system, for which £1 donations are encouraged – 100% of donations and proceeds from the show will go
to the War Child charity.  Click here to register for the ballot.