Hozier has today unveiled the second episode of his new podcast 'Cry Power', which he has created in collaboration with Global Citizen. The series sees Hozier speaking with musicians, artists, writers and campaigners about how to take action and change the world.
The second episode of the 'Cry Power' podcast is available now, and features Bono as Hozier's special guest. Subsequent episodes in the series will feature Marcus Mumford and Mavis Staples and the first episode, which topped the iTunes Music Podcast Chart and features Annie Lennox is also available to listen to now.
Of the podcast, Hozier says: "I've found the making of the Cry Power podcast to be enlightening and inspiring. Sitting down with people I have such admiration for and hearing the stories of how they sought to make a change with what was available to them has been encouraging and uplifting."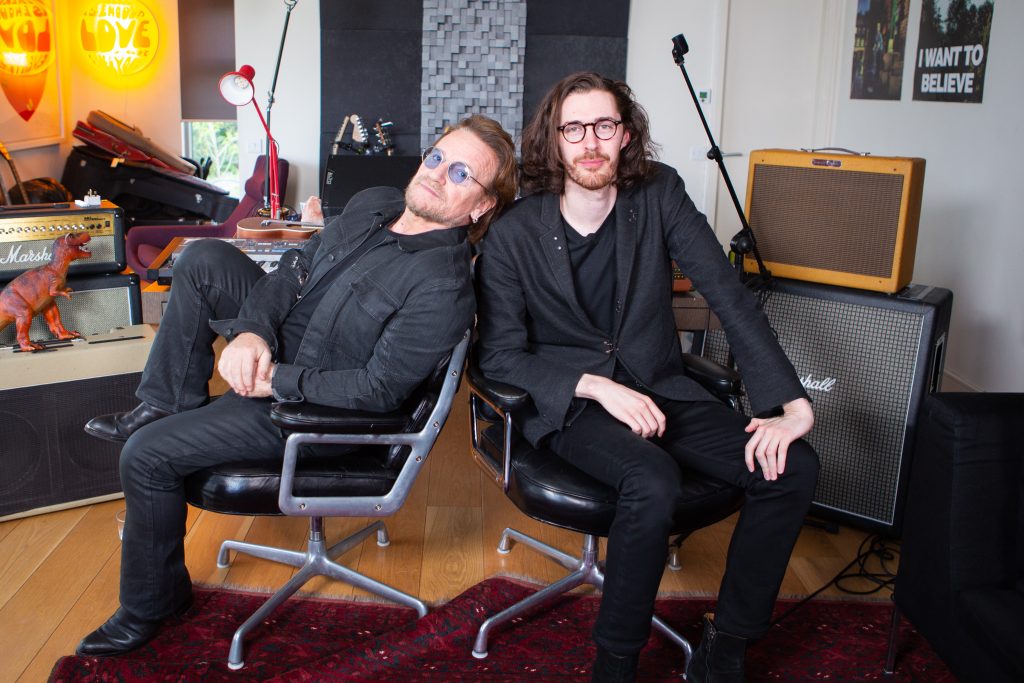 Joining Hozier for the second episode of the podcast is Bono. The lead singer of Irish rock band U2, Bono was born Paul David Hewson in Ballymun, Dublin. He met the Edge, Larry Mullen Jr. and Adam Clayton at school, and in 1978 U2 was formed. Acknowledged as one of the best live acts in the world, U2 have sold over 157 million albums and won numerous awards, including 22 Grammys. Bono is also a well-known activist in the fight against AIDS and extreme poverty in Africa and the co founder of sister organizations ONE and (RED). ONE is a global movement campaigning to end extreme poverty and preventable disease so that everyone, everywhere can lead a life of dignity and opportunity. As part of his work with ONE, Bono has lobbied heads of state and government, and members of legislatures all around the world. This lobbying combined with the work of ONE's grassroots membership has helped to ensure the passage and funding of government policies and programs that have helped to save tens of millions of lives over the past 10 years.(RED)partners with the world's most iconic brands to raise public awareness about and corporate contributions for the AIDS crisis. To date, (RED) has generated more than $600 million for AIDS treatment and prevention in Africa through the Global Fund to Fight AIDS, TB and Malaria.