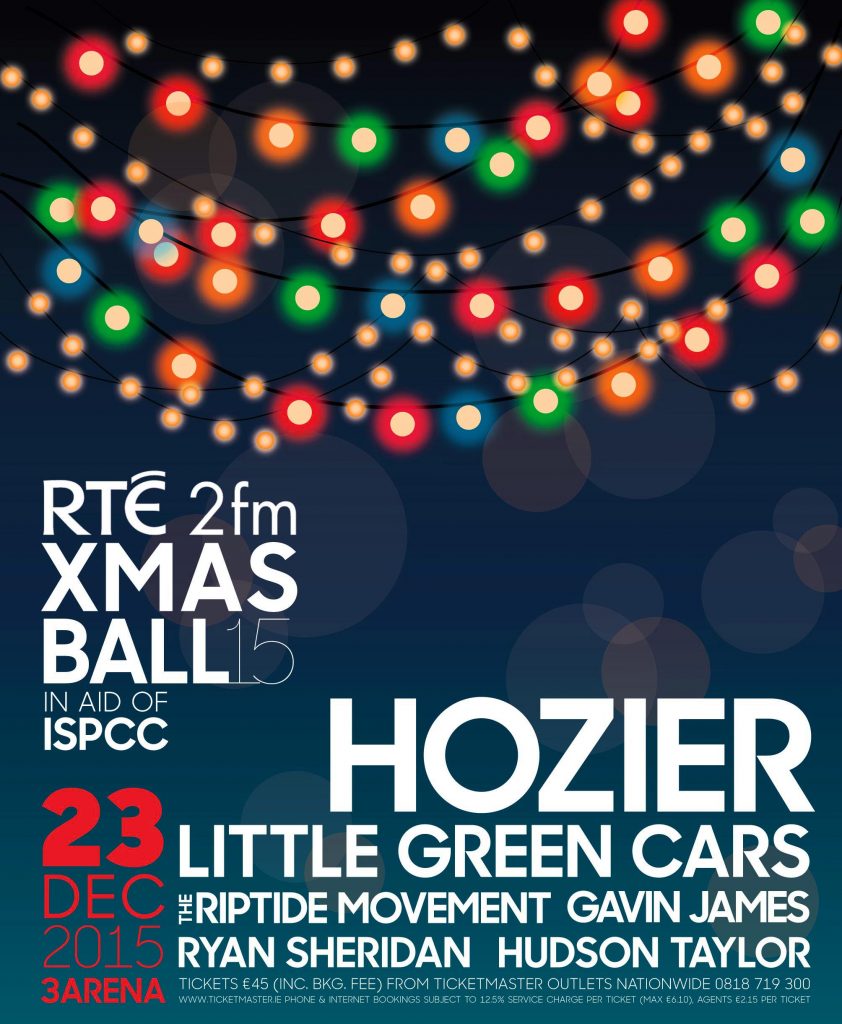 Hozier will headline the RTE 2fm Xmas Ball in aid of the ISPCC  at the 3 Arena, Dublin on 23rd December 2015.  Also performing will be current US tour special guests Little Green Cars as well as The Riptide Movement, Gavin James, Ryan Sheridan and Hudson Taylor.
Tickets for the concert go on sale on Friday 23rd October.
Listen as Hozier announced the show live on 2FM 
The ISPCC is the national child protection and welfare charity in Ireland.  Everything it does is focused on keeping children safe, and giving them the support they need to thrive. ISPCC Child and Family support and mentoring services work with 1500 families and children across Ireland, and its 24-hour national listening service Childine responded to 460,000 contacts from children last year. The ISPCC helps children cope with issues that affect them such as; isolation and loneliness, bullying, mental health difficulties, cyber safety, drug and alcohol misuse, trauma, violence and abuse.  While some ISPCC services are a partnership with government, more than 80% of our funding comes from the generosity of the Irish public, individual or corporate donations.  ISPCC also depends on the commitment of its 600 volunteers who give their time to listen to, and mentor, children across Ireland, and provide an invaluable support to a generation of children who need help.
All parties involved with the 2fm Xmas Ball are providing their services free of charge on the night including artists, organisers and 3Arena. The complete funding of the concert goes towards the financial support and aid of the 24 hour phone-line and the anti bullying campaign dedicated to helping children.